Our organizational coaching program provides a real and relevant connection between work and core values. We develop Solution-Focused coaching competency in you workplace.
What is Organizational Coaching?
Our Organizational Coaching program gives you the skills and competencies to change the quality of your workplace and create powerful change in organizations. This program is a part of the ICF-accredited program in which you develop your skills to influence positive engagement, culture and performance in your workplace.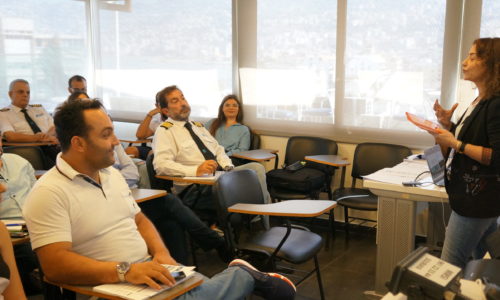 Why choose this program?
Organizations are realizing the many benefits of development through coaching. However, questions often arise about the use of coaching, how can it help develop team members and retain talent within their businesses?
Improve retention
Employees are more loyal and motivated when their bosses take time to help them improve their skills
Coaching is available to all levels
In most organizations, it is the senior level executives that are coached, but in some organizations, this also extended to key talent and those in specific roles.
Professional development
Managers and leaders have an opportunity to learn how to coach, share and model their learning. PragmaDoms offers the needed coach training program. We give you the tools and methods to coach clients from start to finish, set up a practice and stand apart in the competitive field.
Build your corporate culture
Bringing coaching in-house demonstrates that your organization values employee development.
How would you benefit with us?
We have assisted countless organizations to develop coaching competency in the workplace. Our program will utilize the value of internal employee resources to develop others, which saves time, cost, and increases overall employee satisfaction.
Here are three reasons why you should choose PragmaDoms:
We have been delivering organizational coaching since 2003 and we pride ourselves with our wide portfolio of clients from, and understanding of, different fields.
Having a confidential and reflective space with a qualified and experienced coach allows employees to question approaches, experiences, come to conclusions and set their own objectives.
Our coaching program will help employees reach their full potential and realize stronger business results.
Requirements
Participants should be in a managerial position.
The organization must have a culture of openness that allows the coaching process to be implemented.
The Organizational Coaching Program usually takes a minimum of 4 days to five months, depending on the organization's availability, progress and program design.
Your feedback is always taken into consideration
"As an engineer, scientific and number oriented, I didn't believe in this material. This training has changed my perception; I now understand how important coaching is to the organization and to my personality."
"Because of Mrs. Nada Jreissati Daher's training & efforts, I feel I am stronger & more confident while handling any conversation or meeting whether in personal or professional life. Her professionalism, extensive knowledge and enthusiastic commitment during the training sessions & the follow up sessions, provides the perfect scenario for success and sets foundations for a new healthier lifestyle. I really benefited from Nada & I am able to implement most of the skills that I leaned from her in a short period of time and above all I am noticing better & faster results . I advise each executive, manager, teacher, etc.. to meet Nada & learn from her."
I owe you big thanks for whatever I overcame today. you are different than others, I have known trainers, but they were only trainers, unlike you. You have unleashed the beast of life and happiness in me and yes you have for sure left marks and footprints in people's lives. I do seriously wish you were, and always been my boss. Work would have been so fun with you as everyday would for sure been an added value to my life. Knowing you is a gift.
"Nada is intelligent, intuitive, talented, supportive, inspiring, and above all a trustworthy individual and an outstanding coach with a high level of dedication to her work. PragmaDoms made a great impact at Daher Foods."
Performance Management Specialist, Azadea Group UAE
"The structure and the systematic tools that were given to enhance our coaching. I definitely will able to implement most of what I've learned in my current role with more confidence, a better structure and surely with better results."
Performance Management Specialist, Azadea Group LLC
"I have realized that coach is the most powerful form of leadership I can practice. Thanks to my coach trainer Nada Daher as she was the one who made me believe and understand the need of executive coaching. With Nada's help as a trainer, I was able to recognize where I could improve myself and what are the keys for a successful coach."
"Very interesting and fruitful session, it gives insights on how a good coach can succeed while armed with the right tools and techniques."