Whether you're a professional coach intending to expand your skills or an emerging coach who wants to develop, the mentor coaching program is for you.
What is Mentor Coaching?
Mentor coaching is an essential part of your coach training for the purpose of credentialing, as well as a valuable program that allows you to further advance your practice. It is a formal partnership for coaches to experience an in-depth study and practice their coaching skills and competencies. This program will allow you to master all the ICF Core Coaching Competencies giving you a transformational coaching experience.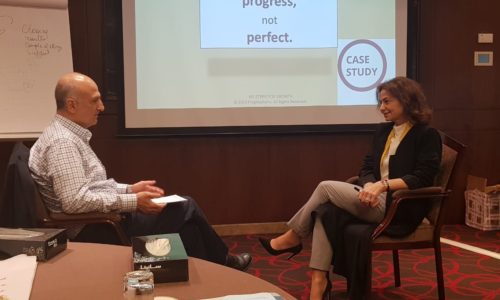 Why choose this program?
Mentor Coaching provides the opportunity to share your coaching skills with a skilled and trained mentor coach who can provide feedback regarding your use of the ICF Core Competencies.
Build your competency levels
You will receive mentor-coach training validated by ICF that will enhance your competency levels in your own coaching.
Take your coaching to a higher level
Your mentor coach will help you integrate other skill sets that broaden and deepen your coaching skills.
Wise investment
You will learn develop and learn new skills to integrate with your coaching. PragmaDoms offers the needed coach training program. We give you the tools and methods to coach clients from start to finish, set up a practice and stand apart in the competitive field.
Invaluable support
You will develop your potential to help your clients make skillful choices leading to fulfilling outcomes.
How would you benefit with us?
PragmaDoms will provide you with professional assistance in achieving and demonstrating your level of coaching competency. The program consists of coaching and feedback in a collaborative process based on recorded coaching sessions to increase your coaching capabilities.
Here are three reasons why choose mentoring with PragmaDoms:
Supporting you in building your coaching skills in the different competency areas in a measurable and customized way, based on your needs and progress.
Giving you the opportunity to discuss your work regularly with someone who is experienced in coaching, supervision, tools and techniques.
You will be mentored by our founder, who is the only certified mentor coach in the country.
Requirements
In order to apply, you have to be an accredited Coach or in an ongoing accredited coach training program. You are required to have coached for a minimum of 10 hours* over a minimum of 3 months. You will be mentored by a qualified Mentor Coach who holds the ICF certification.
*Of the required 10 hours, up to 7 hours can be group mentor coaching (maximum 10 participants) and at least 3 hours must be one-to-one (1:1) mentor coaching.
Your feedback is always taken into consideration
The mentoring sessions were invaluable for me, in that they answered most of my questions as a coach, and provided me with the support and guidance I was looking for.
The life coaching program with PragmaDoms has been a fantastic ride. It helped me a lot in my career, my life and my family.
Nada Jreissati Daher, you are a great Mentor whom I have learned from you tremendously. You transferred me to a big dose of positive energy. I am fortunate to have you as my mentor, you are a real role model for my future career.
"Mentoring has helped me to get forward in my coaching, I now know how to follow all competencies of PCC and to follow the PCC markers during a coaching session."
"I was a very enriching experience on both professional and personal level. During that course I had my 'AHA' moment. I found what I was looking for in all my professional life: an outlet of my talents aligned with my passion! Thank you MCCT Nada Daher for investing your life to help others find and pursue what they were born to do. Looking forward to continue developing with the help of PragmaDoms."